The Little Organic Co. was formed from one woman's passion for fresh, organic and wholefood, and a desire to source chemical-free products in a more economical and efficient way.
A few years ago, family health issues led us on a path of discovery that saw us embrace organic, wholefood eating and a chemical-free attitude to cleaning products and personal care.
We have seen the benefits of this change; living and leading healthier and happier lives.
With many family and friends also choosing a natural, organic way of life, we formed a co-op so we could use our collective buying power to make buying these products more affordable, thereby helping more people in our community also live healthier and happier lives.
Since launching The Little Organic Co. in 2016, our ever-growing product range has expanded to include pantry items, gift packs, essential oils, cleaning goods and personal care products.
If there is an organic product you use which we don't currently stock, please contact us and we will endeavor to source it so we can make it available for everyone to enjoy.
With your help, I look forward to building our health-conscious community of like-minded people who are passionate about eating organic food and enjoying the benefits of organic products.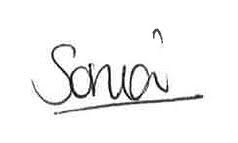 Sonia
Owner – The Little Organic Co.